AXIOM CURVEX RANGE

The CED Axiom Curvex Range is a collection of Stylish, Slim, Curved modern Switches and Sockets. They including up to 3 gang/2 way fittings, 20A and 45A double pole options plus intermediate and dimmer switches. Sockets have the standard range 1 and 2 gang single and double pole fittings, both switched and unswitched, a range of data and shaver sockets as well as 45A cooker switches, fused connection units and much more. In total, the Curvex range, including cavity boxes consist about 48 lines. This attractive modular white accessory range are designed to complement modern interiors and are manufactured in durable fire resistant thermoplastic with low profile and elegant rounded curves on all four sides. The Extensive Curvex range is designed to meet the vast majority of installer requirements.
SLIM, CURVED, STYLISH AND MODERN DESIGN
Manufactured with durable fire resistant thermoplastic with low profile.

FEATURE HIGHLIGHTS
Curved On All Edges With 6mm Front Plate
Contemporary Design and Styling
Extensive Modular Range
Easy installation for long lasting connections
Durable Fire-resistant Thermoplastic
25 Years Guarantee
DEDICATED BROCHURE
The CED Axiom Curvex Range is acompany with a full colour brochure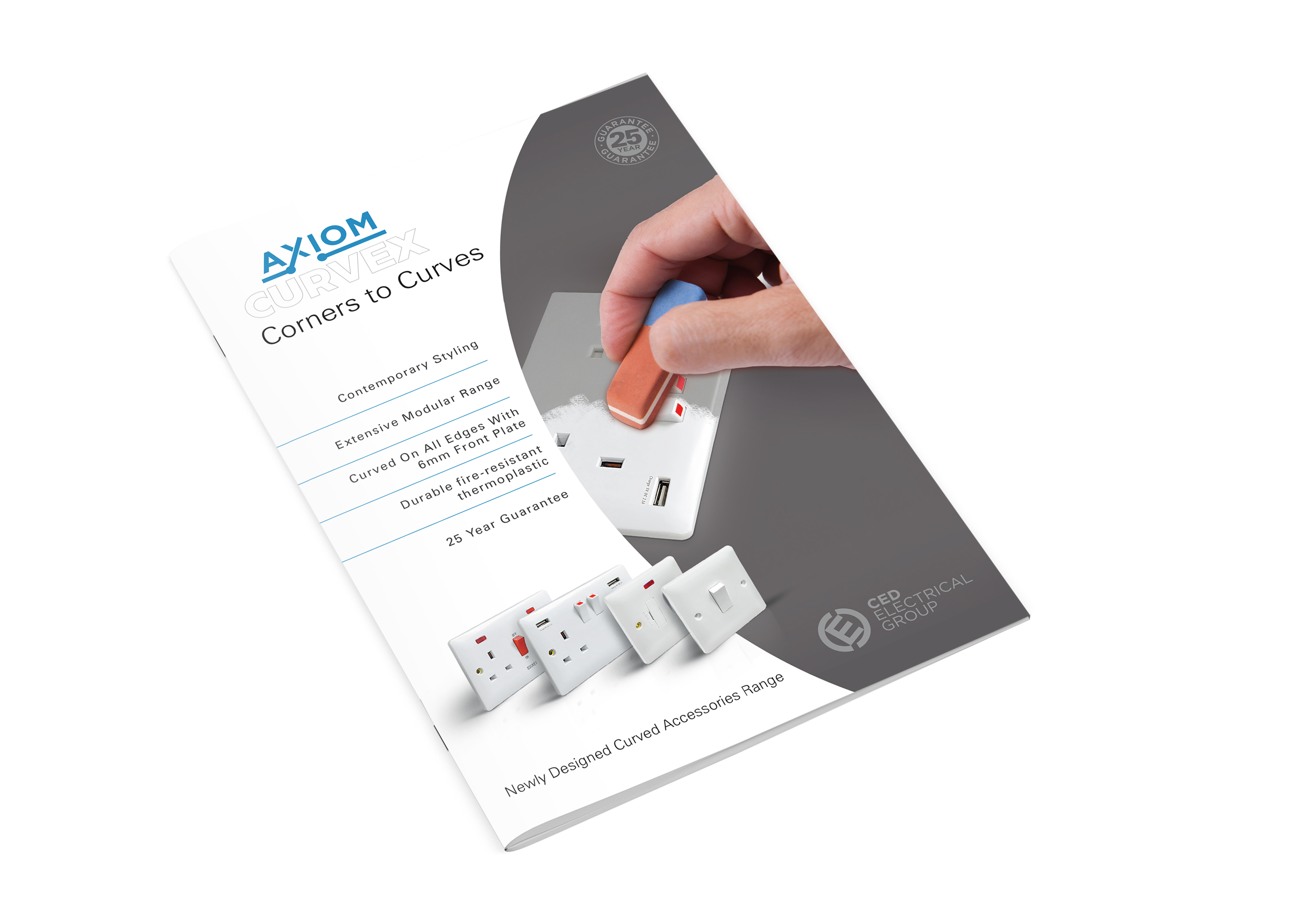 Order Product