PORTABLE AIR CONDITIONER
The CED Airmaster Range of Portable Air-conditioner Units consist of a 9000BTU and 12000BTU Portable air conditioning unit with fan, cooling and dehumidifying functions. All products are certified by CE, GS, EMC, ERP, RoHS.

COMPACT BODY DESIGN
Compact and portable design for ease of use. Floor standing with omni-directional wheels for easy movement and a 1.8m long cable with approved 10A 3pin plug and a remote control.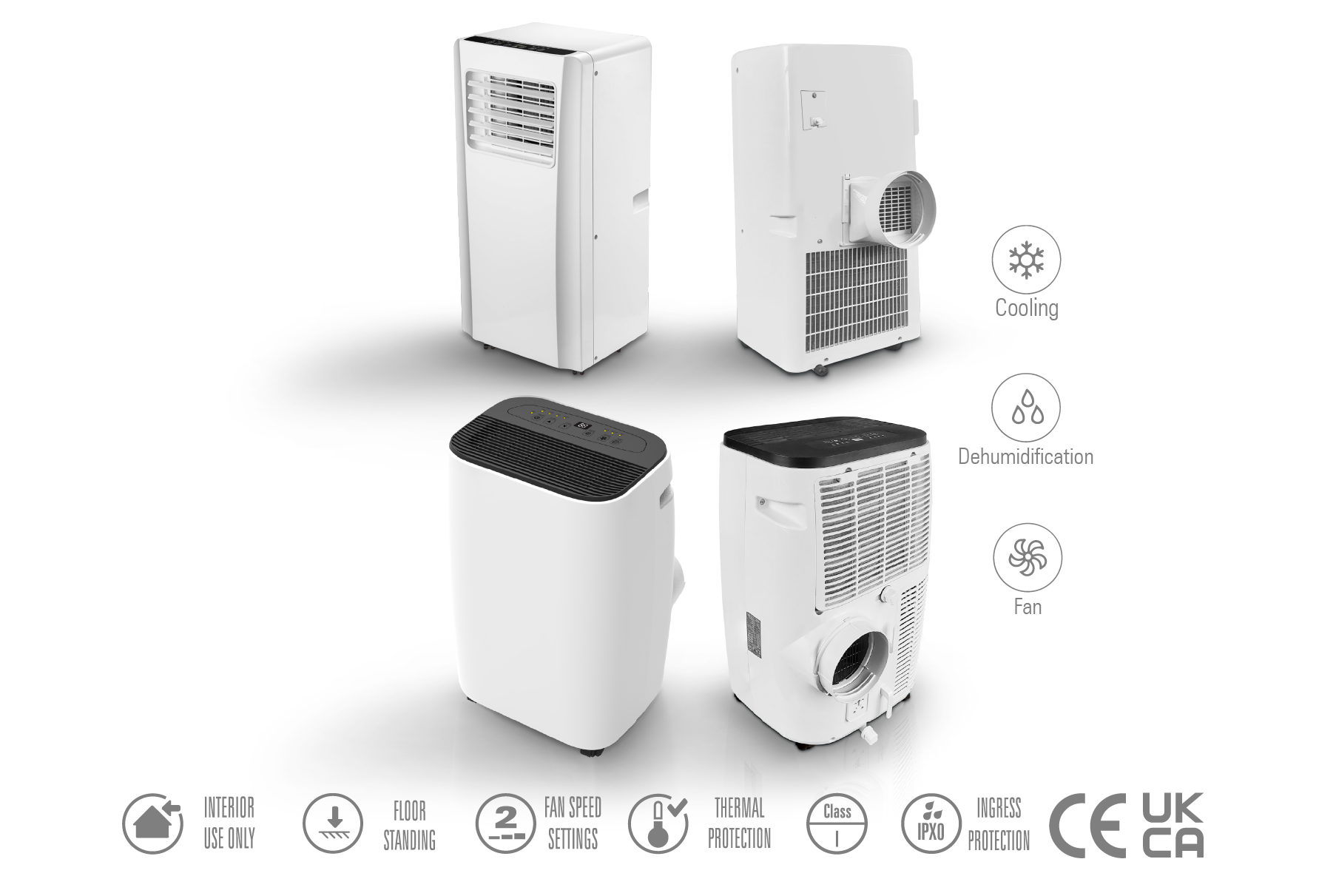 FEATURE HIGHLIGHTS
R290 - Refrigerant
Auto frost protection function
0-24hrs programmable timer and remote control
3 in 1 Function: cooling, fan, dehumidifying
Low noise operation with variable speed settings
Compact and modern design to integrate with any decor
IP65 rated and approved to BS476 pt21
Resistant to 30, 60 and 90 minutes fire test
Air Volume/Velocity: 320 M3/h(ACPO9), 340 M3/h(ACPO12)
Cooling capacity: (ACPO9)9000BTU/h(2600W), (ACPO12)12000BTU/h(3400W)
1.8m long cable with approved 10A 3pin plug and a remote control
Floor standing with omni-directional wheels for easy movement
Complete with window sealing plate and 1.5m Long exhaust pipe

Order Product
No products found